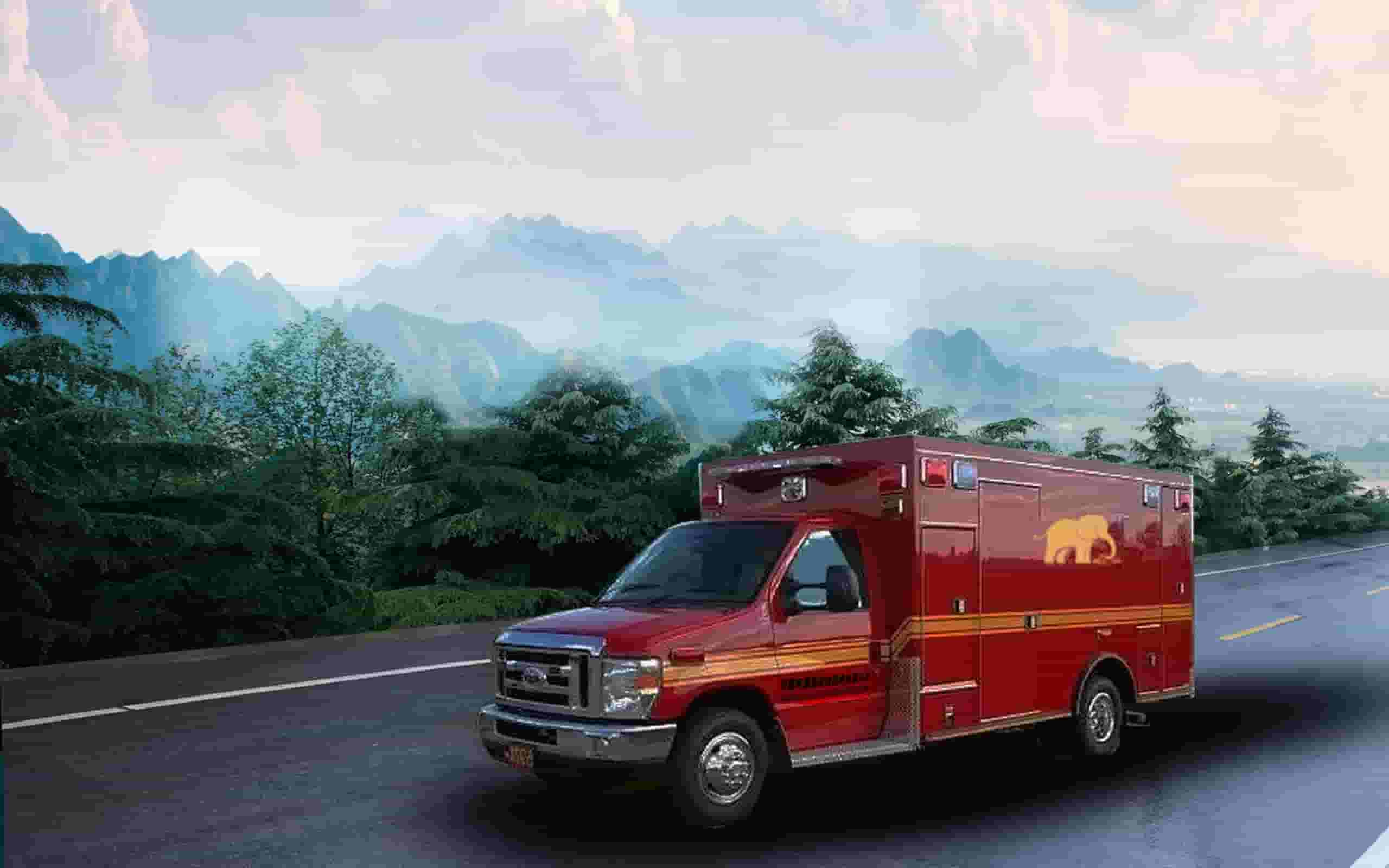 Longnose ES series drainage pickup truck
Longnose ® ES series drainage pickup truck is the first heavy duty emergency rescue truck in the world which is refitted from a super pickup truck by extracting its engine's power through a full-power PTO, a hydraulic system, a water hose laying system, a dual-cooling system and a smart control system to drive multi sets of submersible water pumps or other hydraulic equipment.
Longnose ® ES series drainage pickup truck is basically equipped with three sets of large flow hydraulic submersible pumps. One set is a lifting drainage pump, installed under the vehicle chassis, used for urban low-lying areas, underground parking garage, tunnel, underpass road and a place vehicle easy reaching area's emergency drainage. When the vehicle reaches the drainage point, the lifting drainage pump will descend to a certain height through a remote controller or local controller, and then start the truck's engine, turn on the PTO to a power-take-off model to drive the hydraulic drainage pump for emergency drainage operation; The other two sets are portable remote drainage pumps which are stored in the cargo box, used for sewer, inland river, lake and a place where the truck parking point and drainage point has a big height difference while the vehicle can not reach area's  emergency drainage by connecting hydraulic hoses and water hoses. According to different drainage scenarios, the lift drainage pump and the portable remote drainage pumps can work independently or simultaneously.  
Longnose ® ES series drainage pickup truck is a multi patented product both at home and abroad. It creatively combines water pumps with a pickup truck by fully utilizing vehicle's strong power and maneuverability , and brings a completed new concept and solution for emergency rescue field. It is an ideal choice for drainage, flood relief, irrigation,dredging and fire fighting water supply.
Application
Flood control and drainage ● Remote water supply ●Agricultural Irrigation ● Sewer Dredging.
Features
Unique and patented Full-power PTO technology;
All equipment are powered by truck's engine, no additional power needed.
Full hydraulic power output makes emergency rescue job safer.
Lifting drainage pump ascend for driving, descend for drainage;
Portable drainage pump enables the truck's function stronger
24*7 continuous, full load and reliable operation.
Water pump can handle 3 inch diameter solids;
Equipped with trailer hitch,brake & steering system .
Tech Data        
Model

Lifting Drainage Pump

Remote Drainage Pump

Overall Capacity

(m3/h)

Flow(m3/h)

Head   (m)

Dis.Size (mm)

Flow(m3/h)

Head   (m)

Dis.Size (mm)

E3000SPK

900

15

250

700*3

20

200

3000

E4000SPK

1000

15

250

1500*2

8

300

4000

E4800SPK

1800

8

300

1500*2

8

300

4800