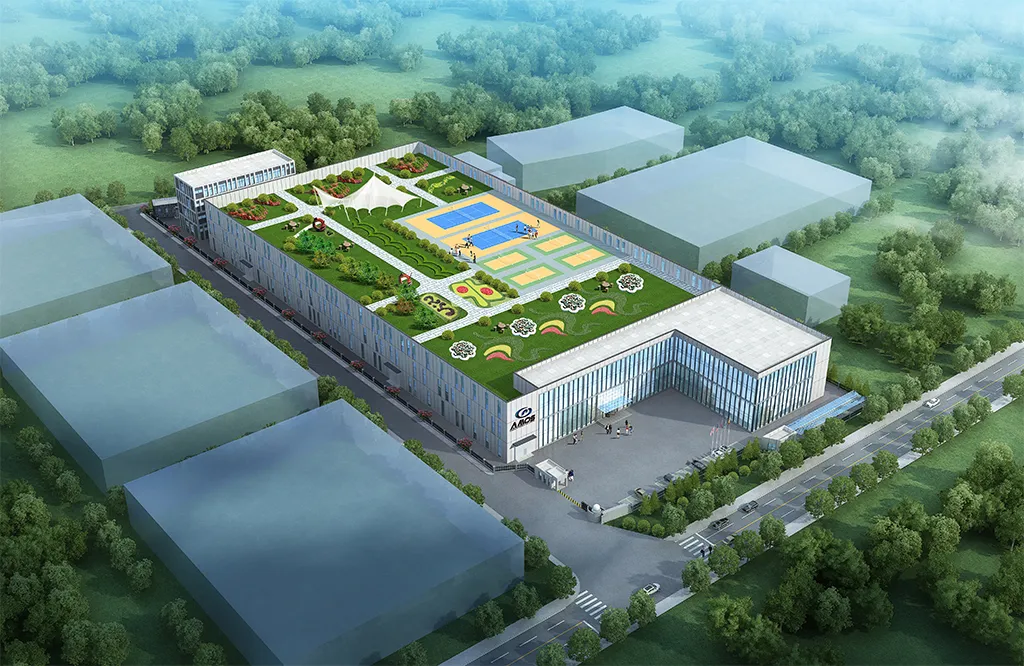 Amos Fluid Technology Co., Ltd.
Amos Fluid Technology Co., Ltd. was established in 2004. It is a multinational enterprise deeply involved in the field of fluid technology. The company is headquartered in Ningguo City, Anhui Province. It is a third-level enterprise (machinery) of national safety production standardization, a patent demonstration enterprise in Ningguo City, a private technology enterprise in Anhui Province, a high-tech enterprise in Anhui Province, and a new-generation technology innovation enterprise.
       Since its establishment, Amos has continuously studied various advanced centrifugal pump technologies in the world, and has developed more than 30 series of nearly 700 models of standard and non-standard centrifugal pumps. Since 2014, Amos has successively established American M&C Pump Co., Ltd. and GSPS Pump Company in Texas, USA. While deeply expanding the distribution channels in North America, it has focused on the research and development of small-diameter and large-flow centrifugal pump technology involved in temporary fluid treatment, vacuum Auxiliary self-priming technology, integrated pumping station silence, heat dissipation, shock absorption and automatic control technology; from 2019 to 2021, the focus of Amos' operations will return to China, and it will fully develop the domestic emergency market.
       Amos domestic R & D team has successively conquered the technology of small car engine full power (electromagnetic) power take-off, the technology of comprehensive utilization of small vehicle chassis space, the technology of car (pump station) power take-off power generation, the technology of multi-functional modular emergency vehicles, the technology of large flow High-power remote water supply technology, modular equipment cabin packaging and transportation technology, multi-functional robot technology and modular hose laying technology, and has applied for nearly 140 domestic and international invention patents and utility model patents.
In January 2021, Amos Company obtained the special-purpose vehicle production qualification from the Ministry of Industry and Information Technology of the People's Republic of China, and quickly implemented the industrialization of a large number of scientific research achievements accumulated by the company in recent years. At present, Amos Company focuses on the temporary fluid treatment and emergency rescue market at home and abroad. The leading products of the new generation are multi-functional integrated pump stations, flood control and drought-relief integrated pickup trucks, large-flow multi-functional emergency rescue vehicles, community comprehensive Emergency rescue vehicles, forest and grassland fire remote water supply (fire extinguishing) systems, mechanical-hydraulic hybrid drainage and sewage vehicles, water supply and drainage robots, pipeline dredging robots, integrated dredging systems and many other products. Amos will uphold the values of "Integrity, Creation, and Responsibility", shoulder the historical mission of "Strive to be a world-class leader in temporary fluid treatment and emergency rescue solutions", and strive for the vision of "Building a respectable enterprise" Work hard.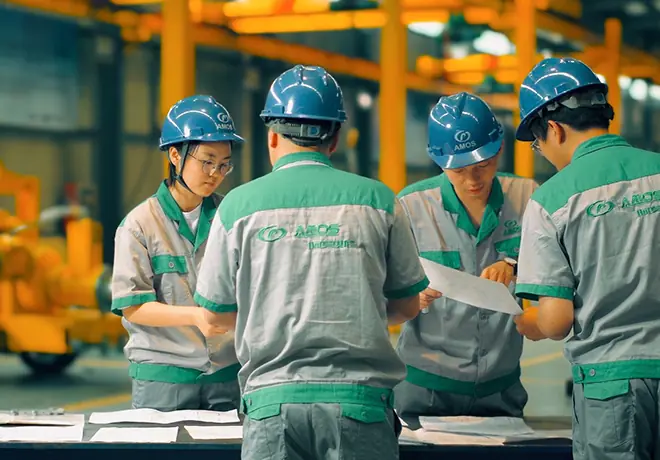 Company Culture
Mission

Strive to be a world-class leader in temporary fluid handling and emergency rescue solutions.

Vision

Build a respected business

Values

Integrity, Creation, Responsibility

Slogan

Surging the world, because I am calm!
Company's history
2004

Start building M&C Pumps from a 400sqm rented workshop

2005

Passed ISO9001 quality management system certification

2006

Relocated to 1000 square meters leased workshop for the first time

2007

The second relocation to 2600 square meters of leased workshops

2008

Redistribution of company shares: repurchase 30% shares from all shareholders, Jake Mei owns 100% legal person shares

2009

Formulate the first five-year plan Obtain leased land and equipment in August of the same year

2010

Expansion of production facilities by establishing a new factory building of 5,600 square meters

2011

Passed the ISO 14001 environmental management system certification

2012

Established a joint venture company DCMC with DIC Corporation of the United States

2013

Expansion of production facilities by establishing another 6000 square meters new factory building

2014

Formation of M&C Americas LLC in Houston, Texas Develops second five-year plan

2015

Obtained the honor of high-tech enterprise

2016

Intelligent mobile trailer-vehicle pump set included in the industrial base project

2017

Intelligent mobile trailer pump set passed the acceptance

2018

Company name changed to Amos Fluid Technology

2019

Amos begins development of specialty pickup truck with pump

2020

Obtained the production license for special pickup trucks with pumps